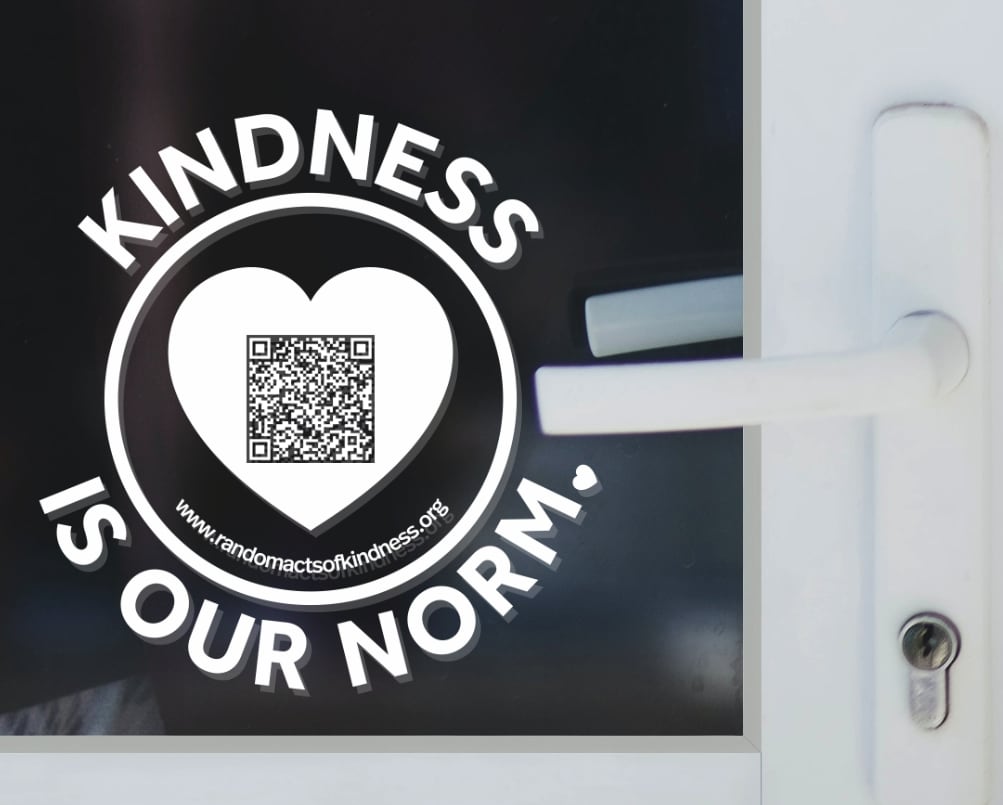 Take the Kindness in the Workplace Pledge
What would it feel like to work in a place where kindness is the norm? You don't have to wonder. You can make it a reality. Start by taking the Kindness in the Workplace Pledge!

The Kindness Pledge:

Our company pledges to make kindness the norm by:
Creating an environment where all employees feel respected, cared for, and included.
Offering a safe place for everyone to feel courageous; where they are valued and have a sense of purpose.
Infusing our values with kindness, creating a place where our bottom line is about our most valuable asset—our employees and customers.
Showing integrity and responsibility in everything we do.
By taking this pledge, we will make it known to all employees and customers that we are committed to making kindness the norm at our company. We will celebrate that by proudly displaying the Kindness in the Workplace window cling at the main entrance.
Download Pledge & Employee Letter
Did you take the pledge?
Thank you! Fill out the form below and we'll send you a window cling to display at your business.
NOTE: Due to costs, we only send clings to organizations in the United States. For non-US organizations,
please download and print this PDF to display
.